Printing & Self-Publishing Tutorial with Lulu
See how to self-publish on Lulu with a short video walkthrough!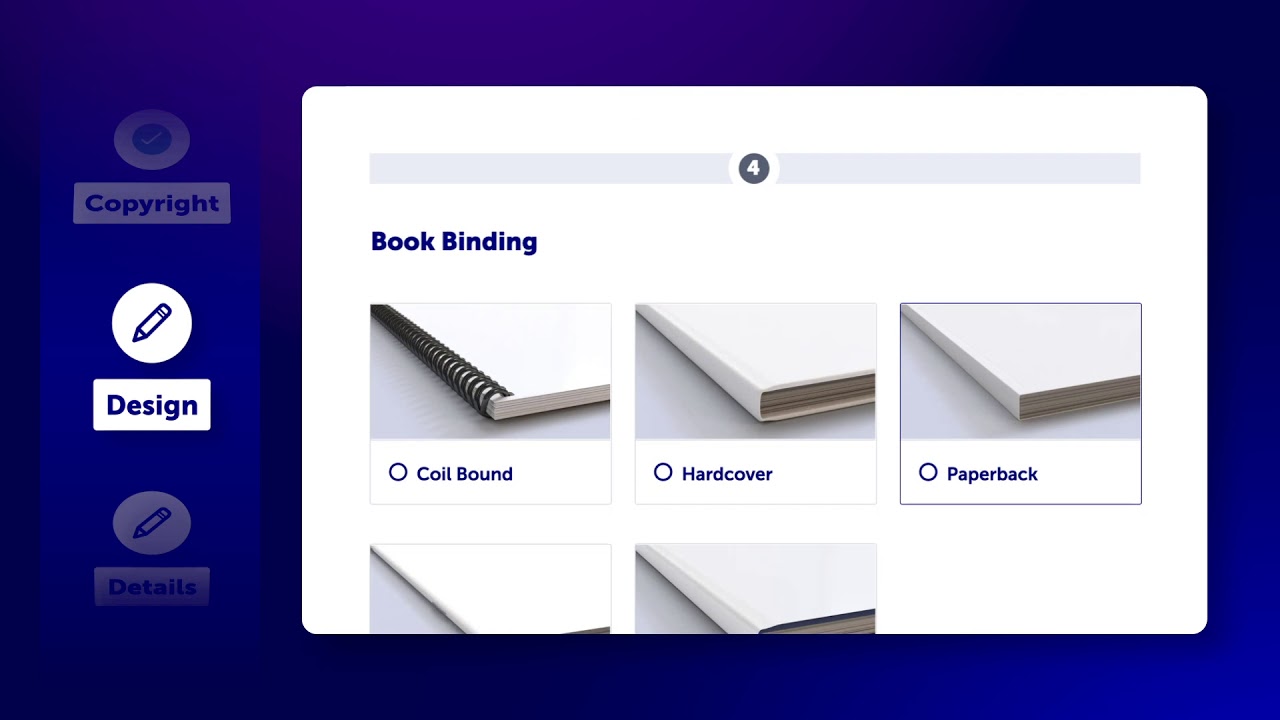 Global Distribution Guide
Requirements and guidance to create a print or ebook ready for Global Distribution.
Book Design Templates
Select your book size and download a free design bundle. The bundle includes book page and cover templates for InDesign, Photoshop, and Word, as well as our Book Creation Guide.
Already Know Your Page Count?
Use our Pricing Calculator to see print costs and download a custom cover template using your exact page count.
Download Interior Pages
Get preformatted pages to create your notebook, journal, or planner.
Featured Content
Learn how to layout a book, design for print, and publish something amazing with help from our blog.
Learn formatting basics and how to create your print-ready file! This guide includes resources and tools to help you get ready to publish.
Learn about the free book templates we offer and how to use those template files to create a print-ready PDF for your book.
Let's break down a printed book layout! We'll look at the different parts of the cover, interior, and individual page design.
Knowledge Base
Details about Lulu's fulfillment and shipping, along with guidance to help you make your project perfect. All from our dedicated support staff.