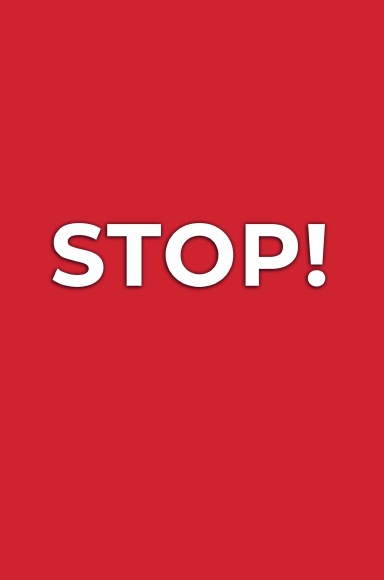 STOP!
break free from the hamster wheel of life
Usually printed in 3 - 5 business days
Embark on a transformational journey with "STOP!" – a captivating and empowering book that dares you to challenge the mundane and seize control of your life. Through its thought-provoking chapters, this literary gem delves into the realms of work, relationships, personal growth, and self-discovery. Prepare to break free from the hamster wheel of routine, as you uncover profound insights and practical guidance that will inspire you to live with purpose and authenticity. Within the pages of "STOP!", you'll find a treasure trove of wisdom and guidance to navigate the complexities of modern life. Explore the chapter on work, where you'll question the conventional notions of success and find strategies to reclaim your passion and redefine your career path. Dive into the exploration of relationships, discovering the true meaning of connection, and discovering the keys to cultivating meaningful connections and nurturing your personal growth. As you journey through this remarkable book, you'll confront the illusion of societal expectations and redefine your own version of success. Discover the power of self-reflection and the liberation that comes with breaking free from the fear of change. Challenge the status quo and embrace the opportunities for personal transformation that await you. "STOP!" is more than a book – it's an invitation to embark on a life-altering adventure. Each chapter is a stepping stone towards a more fulfilling existence, encouraging you to live authentically and reclaim your personal power. This book is a roadmap to help you navigate the complexities of life, empowering you to make conscious choices that align with your values and aspirations. Don't let life pass you by – it's time to take control and rediscover the joy of living. Unleash your true potential, embrace your passions, and create a life filled with purpose and fulfillment. Get your copy of "STOP!" today and embark on a transformative journey towards a brighter future.
Details
Publication Date

May 31, 2023

Language

English

ISBN

9781447663836

Category

Personal Growth

Copyright

All Rights Reserved - Standard Copyright License

Contributors

Text by: Otto Yazar, Compiled by: Janne Honkonen, Edited by: Janne Honkonen, Cover design or artwork by: Janne Honkonen
Specifications
Pages

356

Binding

Hardcover

Interior Color

Black & White

Dimensions

US Trade (6 x 9 in / 152 x 229 mm)